Festivals and Community Events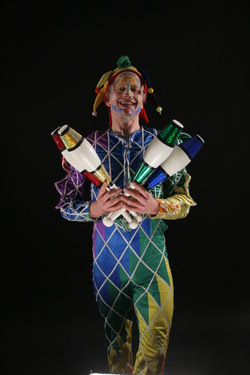 There are several types of performances such as juggling, unicycling, tumbling, participatory play, pantomime games, story telling and balancing acts. Any or all of these entertainments or acts can be performed at your community event, birthday party, wedding, festival or you name it!
One of the most popular Circus Nature programs requested is the Three Ring Circus of Play. Featuring performers which engage the audience in both interactive play and performances .Juggling and Unicycling Performances: Dazzling manipulations of diverse objects in time and space.Mobile Clowning:
A.O'Kay Clown and Nani Nature Clown entertainment and interaction, Quick tricks mixed with inspired and impromptu play with the crowd.Circus Classes:
From two-week courses to one-day workshops, Circus Classes inspire many talents.
---
Capture The Carbon Dragon Game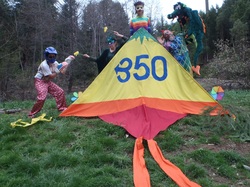 Join Circus Nature:
as A.O'Kay and Nani Nature - Juggling Clowns and Wizards of Play
invite you to participate in a Magical Performance of Epic Proportions
bringing to light the challenges we face dealing with climate change.....
Remember only you can prevent climate change!!
---
To schedule performances or classes contact :